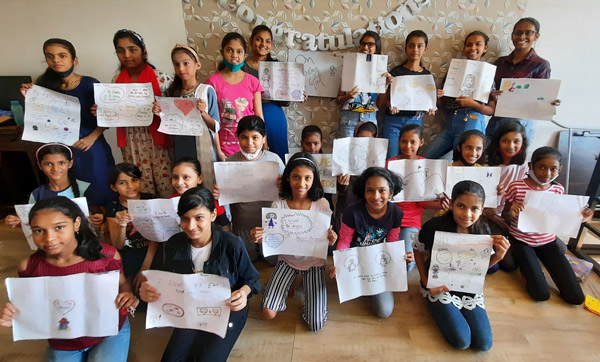 International Day Of The Girl Child
The staff of Share decided to celebrate International Day of the Girl Child on October 11, 2021. This day was established by the United Nations to recognize girls' rights and the unique challenges they face around the world. Share is dedicated to celebrating girls and helping them to reach their potential every day, but it is nice to have one special day. Using films, discussions and art, we considered how girls in other countries also faced discrimination and inequality, but are working towards a just and equal world.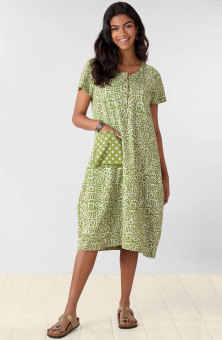 Parola Dress - Celery
$98.00–$102.00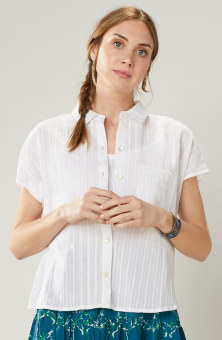 Adira Shirt - White
$56.00–$59.00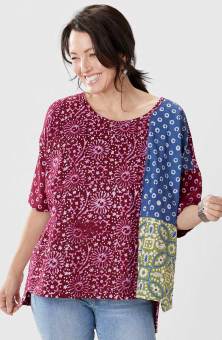 Nasima Top - Radicchio/Multi
$88.00–$92.00
Write a review
---
I would wear this dress every day if I could.
Apr 26, 2023 | By Sandra
I have this dress in two colors now and if they made it in more colors I would buy them all. Sleeveless but still looks so nice- don't know if it's the cut or the neckline but I get a LOT of compliments when wearing this dress. Love the length- perfect for snuggling up on a chair for a chat, shopping at the Farmers Market, or just puttering about the house. AND it has pockets! Hello! My husband loves the feel of the fabric and it washes up like a dream...hang to dry after shaking out the worst of the wrinkles. Seriously- make more color options in this dress!!!!
---
Supriya Dress
Jul 8, 2023 | By Gardener
I love the Supriya dresses. They are so comfortable and well-made. They are not too heavy and not too lightweight - just right.
---
I LOVE my new Supriya Dress in blue !!!!
Jul 11, 2023 | By Gina
Oh my goodness - I LOVE this dress !!! The fabric is very soft and substantial, pockets are deep, in perfect positions to use easily and mid calf is a good length. Wish the purple wasn't sold out or I would buy that also :-))
---
Beautiful dress!
Jul 25, 2023 | By Gail Rose
Super comfy, lauders beautifully, great pockets and cool to wear during the summer. Love it!
---