Make From Waste
The women in the Social Action Program decided to find a more eco–friendly way to celebrate festivals. Typically Indian community celebrations produce decorations that are wasteful and bad for the environment, such as figures made of plaster of Paris and toxic paints. The artisans felt that they could make change happen on a personal scale by using recycled and leftover materials. In a friendly competition the women have turned leftover bits of cloth, paper, wax – whatever they find when they clean out their homes for the holiday – into wall hangings, vases, lamps and more.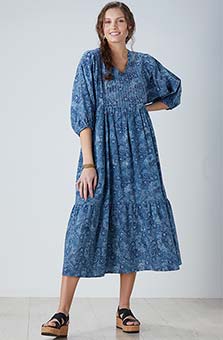 Zahara Dress - Blue
$118.00–$122.00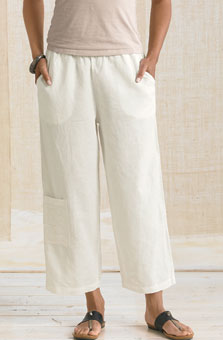 Kesari Cargo Pant - Soft White
$78.00–$82.00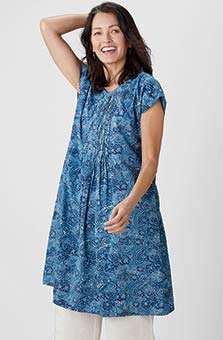 Latha Tunic - Blue
$75.00–$79.00
Write a review
---
Nicer than I expected!
Jun 2, 2022 | By Kathleen Hiseley
Wasn't as sure about this print when I ordered it but turns out I really like it. There's just enough touches of white, between the buttons and the embroidery accents, to set off the white tank top I will wear under it. It's so cool and refreshing!
---
Beautiful Tunic
Jul 5, 2022 | By Lea Vollmer
Very well made, true to size and the embroidered details add so much. Love it!
---