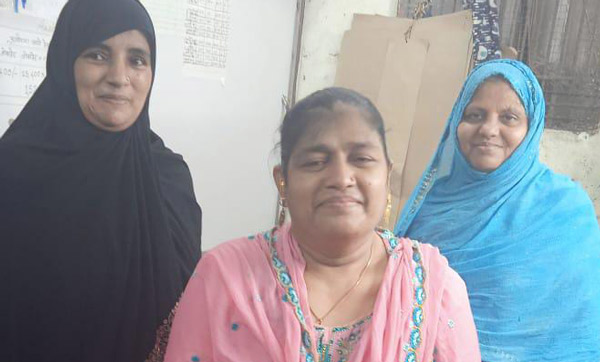 Aashiyana Cooperative Define Their Brand
Aashiyana was started in 1995, when a group of mothers in the Tulsi Wadi slum wanted to earn a living. It consists of 6 tailors, 8 embroidery artisans, a supervisor–tailor and a manager. Their group truly embodies "perseverance" as they have succeeded despite disadvantages. Their neighborhood is very poor, with serious crime and drug problems. It is also the location of many communal clashes between the Hindu and Muslim residents. Amidst all this, Aashiyana is able to operate out of a tiny workshop. They chose these qualities to describe their identity:

1.Respect
2.Unity
3.Helping Each Other
4.Perseverance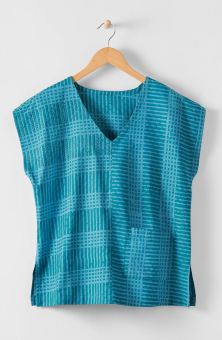 Renu Top - Blue agave
$62.00–$65.00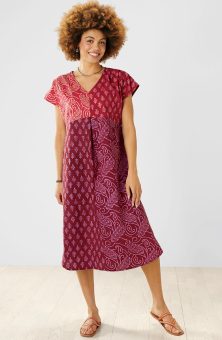 Mandla Dress - Wood violet/Multi
$94.00–$98.00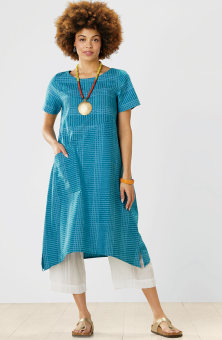 Maisha Dress - Blue agave
$94.00–$98.00
Write a review
---
You've got a winner here - should be a catalogue staple
Jun 22, 2021 | By Susan O'Donnell
Most convenient garment I've seen in years. After receiving my white, backordered pair, I wanted to order another pair - but my size was gone (along with most others). So I've taken over where you stopped. I've made myself an oak tag pattern, found a fabric source and I'm doing lot of dyeing. Thanks for the idea - I'm running with it. Somebody has to!
---
Just exactly what I ordered
Jul 28, 2021 | By S
This is the third order from Marketplace and each time I have received exactly what I ordered. Each item is very well made and I love the fabrics. Any time you actually get what you want is a win. Honest. Good quality. Fair price for all involved. I will be a loyal customer because this is a reliable organization.
---
Voil Culottes-White
Apr 27, 2022 | By Sheila Pyatt
Very Happy
---