Anda Bhurji (Scrambled Eggs)
May 28, 2019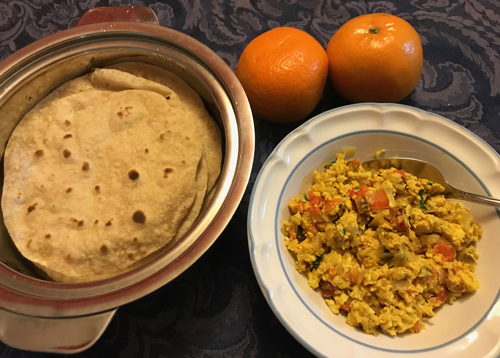 Ingredients:

2 tsp vegetable cooking oil

1-2 green chilli, chopped fine

1 medium sized onion, chopped fine

1 tomato small cubes

½ Tbsp. turmeric powder

4 eggs

Fresh coriander chopped very fine

Salt to taste

Cooking:

Heat oil in a frying pan. Add green chilli, add onions. Cook till the onion turns golden brown then add chopped tomato, turmeric powder and salt. Mix well. Stir and cook for 2-3 minutes then add the eggs, mix well. Add coriander for garnishing.