Armaan Club Appreciation Program 2019
October 09, 2019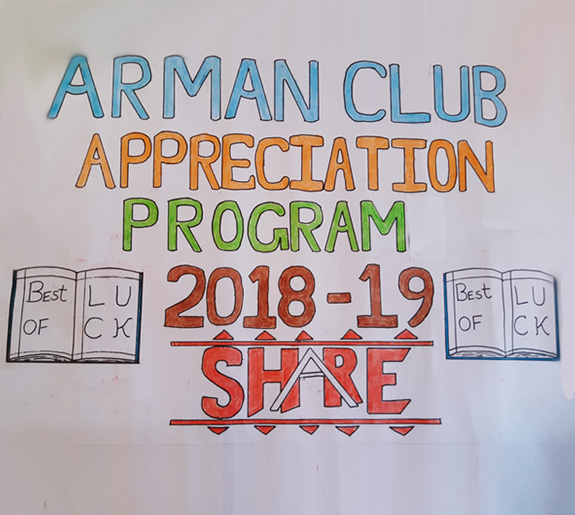 Back in July some of our artisans came together with their children, Armaan Club leaders, and our SHARE team at Gyan Kendra for an appreciation program for Armaan Club students in grade 10th and 12th.
Ms. Pooja Mahadeshwar the local Corporator (Alderman) also attended the event. She spoke to the students and team about the importance of education. She also spent time explaining how vital it is to find a balance to incorporate fun and extra-curricular activities in with their studies. Lastly, she urged everyone in the room to work together to keep their communities clean.
(Top Left: Shreya Sukla and her mother Poonam Sukla. Top Right: Priyankya Pilane and her mother Kavita Pilane. Bottom Left: Ankit Yadhav and his mother Manorama Yadav. Bottom Right: Reetika Gond and her mother Deepika Gond.)
All of the children then presented their Mothers with sweets as a "Thank you for their support." Some of the students also shared their experience of their journey. Some stories included their moments of anxiety as well as their triumphs and accomplishments. They also explained how much they appreciated the help and guidance they received from their social worker and therapist Suvarna and Rupal. It was such a wonderful moment everyone shared.
Students that reached the 10th and 12th grades were given a watch to celebrate their achievement. Pictured above is Armaan Club leaders presenting students Nishiji Sushila Sakpal and Lindaji Anita Sakpal with their gifts.
The event ended with a special performance from the girls in the Armaan Club Dance Team.