Meet Pramila Bare
October 18, 2021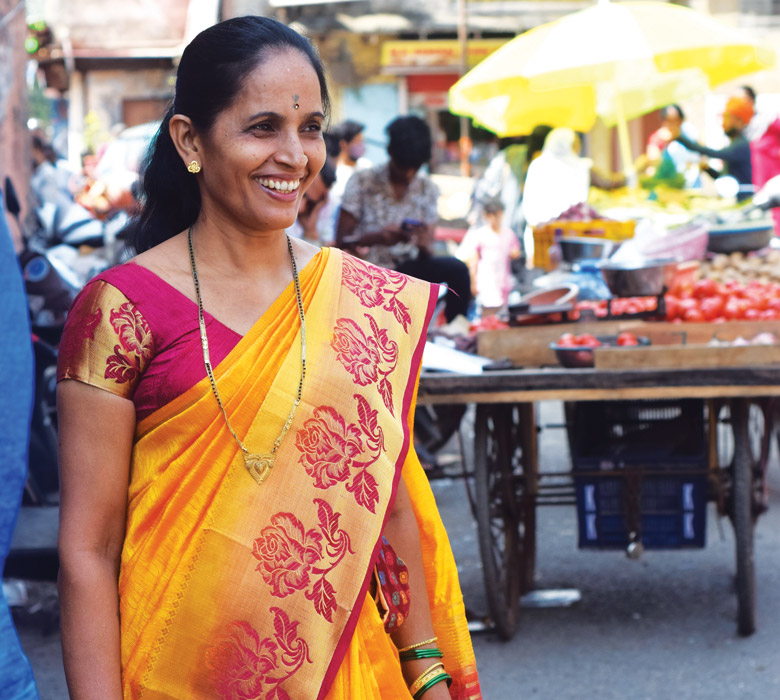 "Focusing on the negative does not take us anywhere."
Pramila Bare - ARPAN CO-OPERATIVE SINCE 1995
Pramila Bare has been a constant support for the team at Arpan Co-operative. "I have been working in the fields from a young age," she says, "but I didn't know any other work nor had any formal education. My son was only thirteen days old when I started working again. I simply didn't have the luxury to rest or take a break."

Pramila started as an embroidery artisan before taking on a leadership role at Arpan. It was a challenging position to be in because the cooperative struggled to unify and work together. The artisans often did their own thing or didn't take responsibility for the group as a whole. Eventually, under Pramila's leadership, they restructured the group and created trainings and interventions to strengthen it.

For Pramila, like many of the artisans, the group is more than just a job. It's part of her identity and her family understands and respects that.

"I have seen a shift in Pramila from being self-conscious to understanding and improving her image in the group [and] to being taken seriously in her leadership role," Bhakti, a staff member at MarketPlace, says. "She puts her hand to everything, makes lists to keep herself organized and is now doing all the reports on the computer."

Pramila sets an example with her positive attitude, and the other artisans at Arpan look up to her. "Focusing on the negative does not take us anywhere," she says. "The fact is as a group we all need each other. That is what has made us survive all these years."