Pragati Co-operative
February 01, 2022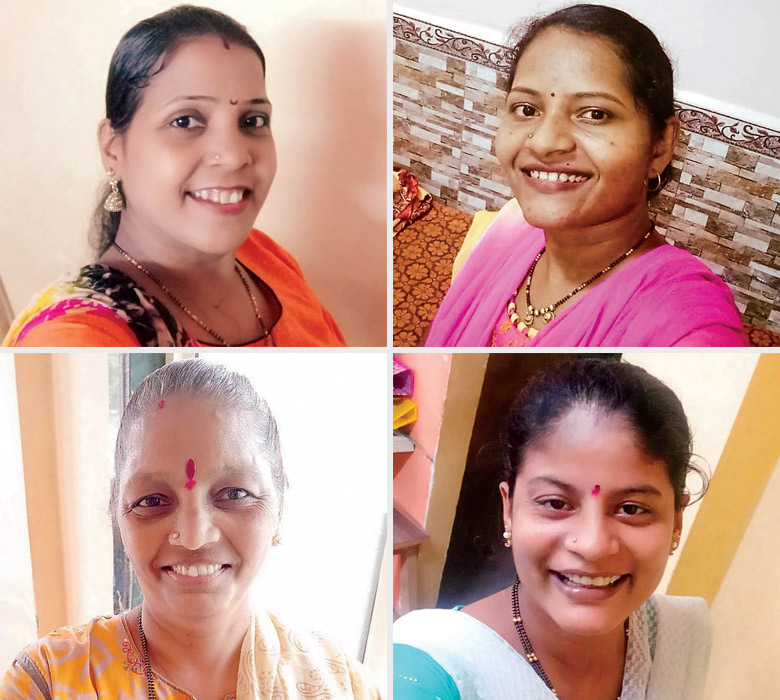 Women from the Pragati Co-operative pictured from top, left to right: Shivangi Mestry, Shobha Pednekar, Sangeeta Mestry, and Deepali Kurade
Pragati Co-operative
STARTED IN 2020 DURING COVID-19
Starting a new cooperative is a very challenging process. Women with virtually no business experience are tasked with running a business and all that entails: managing production, maintaining quality, and making financial decisions. Women who have never even met before must become a cohesive and efficient group.

Creating a group during the pandemic was an especially formidable undertaking. Since mobility and interactions were restricted, it was difficult to get the word out. Many people had lost their jobs, unemployment was high and there was a real need and motivation for work. Amisha Patil, Senior Merchandizer, was determined to respond. She trained them in sewing and embroidery, and the business aspects of production, including making and passing samples and scheduling.

Six months later, the group is going strong! Not only are they seriously committed to their work, they have also embraced the social programs that are an important tool for empowerment for the women and their kids.
Women from the Pragati Co-operative pictured from top, left to right: Akshta Bamane, Srushti Toraskar, Sabita Vishwakarma and Sakshi Yedre