Shramik Mahila Mandal
December 1st, 2022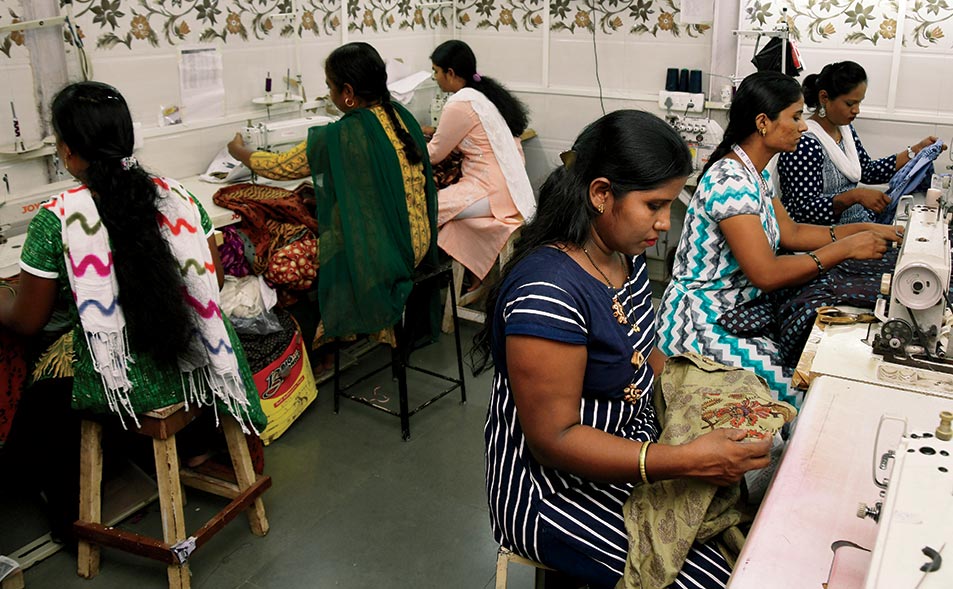 Shramik Mahila Mandal
Established - 2015
The town of Nallasopara is located north of Mumbai city, approximately 50 km from the urban center. It is the location of several of the newer cooperatives as MarketPlace and SHARE have sought to extend opportunities to more women in need of rewarding employment. One of these cooperatives is Shramik Mahila Mandal (SMM), and 7 years after its founding it is doing well. But success was never guaranteed.

Starting a cooperative is a long and arduous process. Keeping a cooperative functioning is equally challenging. The group manager, Sampada, has played a crucial role in keeping the group together. From the very beginning she took the lead, and over time has witnessed - and weathered many ups and downs. People have made mistakes, and conflicts have erupted over various issues. But, she explains, "All the women here need work and money including me. So, there may be some issues and conflicts but at the end of the day our work and group are important to us. We have reached here after a lot of hard work and challenges and therefore we can't lose what we have built."

The group today is tight knit and the women are secure and confident enough to be open to new ideas and ways of doing things. They upgraded their sewing machines and bought a computer to be more efficient with record keeping. They have established rules and are adamant about quality and timely delivery. They have grown three-fold in 4 years.

The artisans are also developing programs to help them learn to manage money. Under the saving scheme they established, all the women put in 500 rupees every month as saving. 50% of that amount is matched from the Cooperative funds. It is a great means for building financial security for themselves. 2 years ago, when they were stable and had repaid loans received to start the group, they had a profit which was shared among all members.

SMM artisan Meera sums up what the group means to all: "The best part of the group is that we support each other, not only with work but also in our personal lives. We enjoy coming to work and seeing each other and we make it a point to celebrate each other's birthdays and all the festivals."