Youth Outreach Program: Theater Project
May 13th, 2022 | By Pushpika Freitas, President of MarketPlace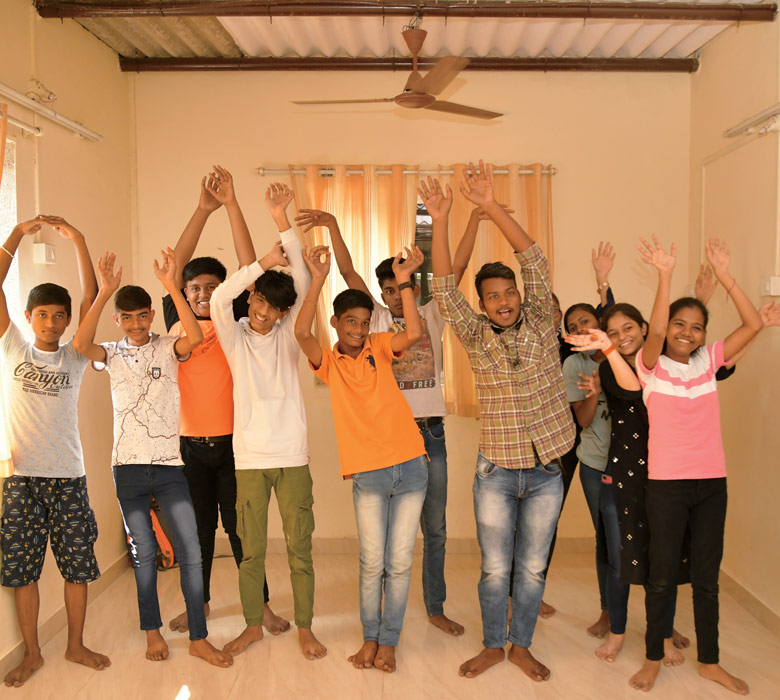 Confidence, communication, critical thinking and discipline! These are the skills the artisans named as most important for their children to develop in order to live productive and satisfying lives. We have been working to develop programs designed to teach life skills and support overall development for the neighborhood kids in our Youth Outreach program.

We are focusing on students between 16 and 22 years of age. These are young people who are thinking about their futures as they prepare to go to college or jobs. These are situations vastly different from their homes and previous experiences, and our program is aimed at preparing them for these big changes.
Of course, we must compete for their attention with TV, social media and social life, so we looked for a fun but effective way to teach these life skills. The artisans have used theater and performance to present information, so we hit on the idea of a Theater Project for the kids. With the help of the artisans, we began with 15 students from the community. After the first introductory theater session, over 10 signed on to a long-term commitment.
Through a program of games and diverse activities, the young men and women are learning to communicate and are gaining confidence. They are writing scripts on assigned topics, developing their critical thinking. They work through how to best present their creations and learn to work as a team - and resolve conflicts. While the exercises are fun, these are important lessons which will serve them well in the future.
--Pushpika Freitas, President