Education for Life: Library Corner
February 25th, 2022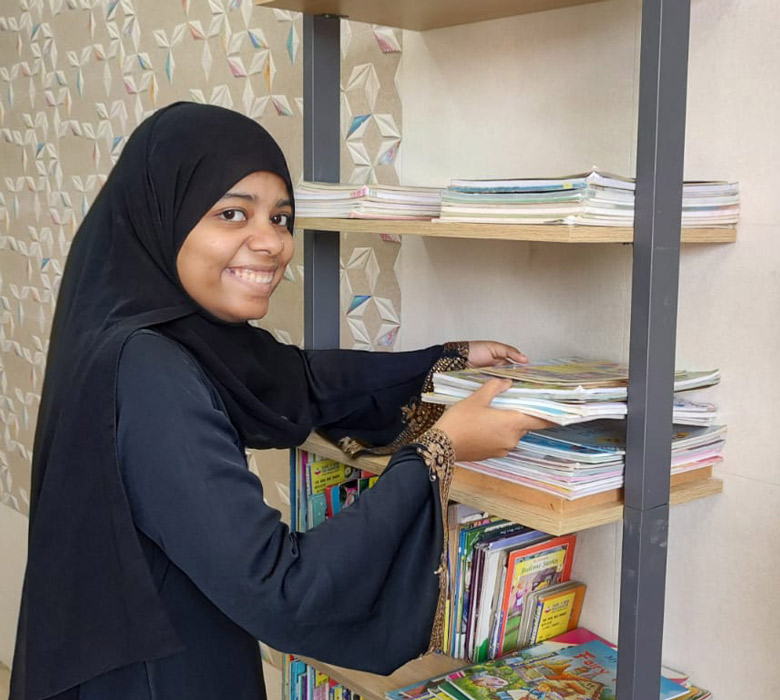 We're excited to share great progress in the new Education for Life center library corner!
After assembling the shelves, the SHARE team worked with the children to create a decorating plan. The students were challenged to use only the packaging for the decorations. Styrofoam sheets were cut down to create block lettering, and cardboard was transformed into flowers and signage.
The students' upcycled art brings so much joy to this corner of the center!