Meet Pavithra Vishvakarma
April 4th, 2023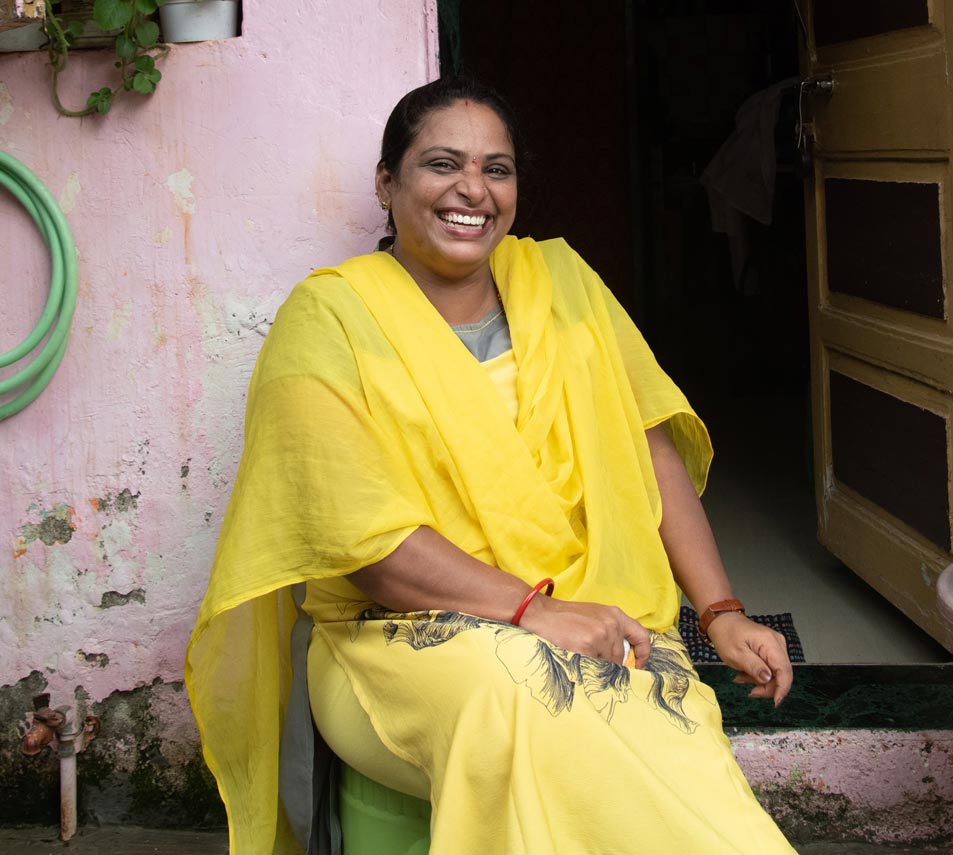 "Here at MarketPlace I get to talk about drawing and crafting and participate in so many creative activities."
Pavithra Vishvakrama
TAILOR AT NIRMAAN COLLECTIVE
Pavithra joined Nirmaan Collective two years ago when she needed to support her family, which included a newborn child. She did earn the needed income, but she also rediscovered some long-lost interests. "When you get married," she explains, "you tend to forget about the things you enjoyed when you were young and without so many responsibilities."

She had always loved arts and crafts and making things, but no one bothered to talk about such things. "But it is happening here at MarketPlace! People talk about drawing and crafting and I get to participate in so many creative activities here." When the cooperatives had competitions and exhibits showcasing handmade eco-friendly Rakhi bracelets, Pavithra was happy that her entries won first prize - twice in a row! "Not only do I get to be creative, I am also given recognition for it."
---
Nirmaan Collective is one of the older (started in 1995) and larger groups, with 41 women artisans. Some of the artisans at Nirmaan ("To Create") have been members for 30 years. These more experienced members help to keep things running smoothly. This diverse group is notably opinionated and spirited, but questions and problems get hashed out to everyone's satisfaction. They are close-knit, ready to provide help and support to a member in need, and happy to participate in new programs. Nirmaan owns machines to sew both woven and knit garments, and the artisans underwent special training. Asked to agree on 3 values to describe their group identity, they came up with 4: Unity, Hard Work, Quality and Communication.