Meet Shabnam Shaikh
November 15th, 2023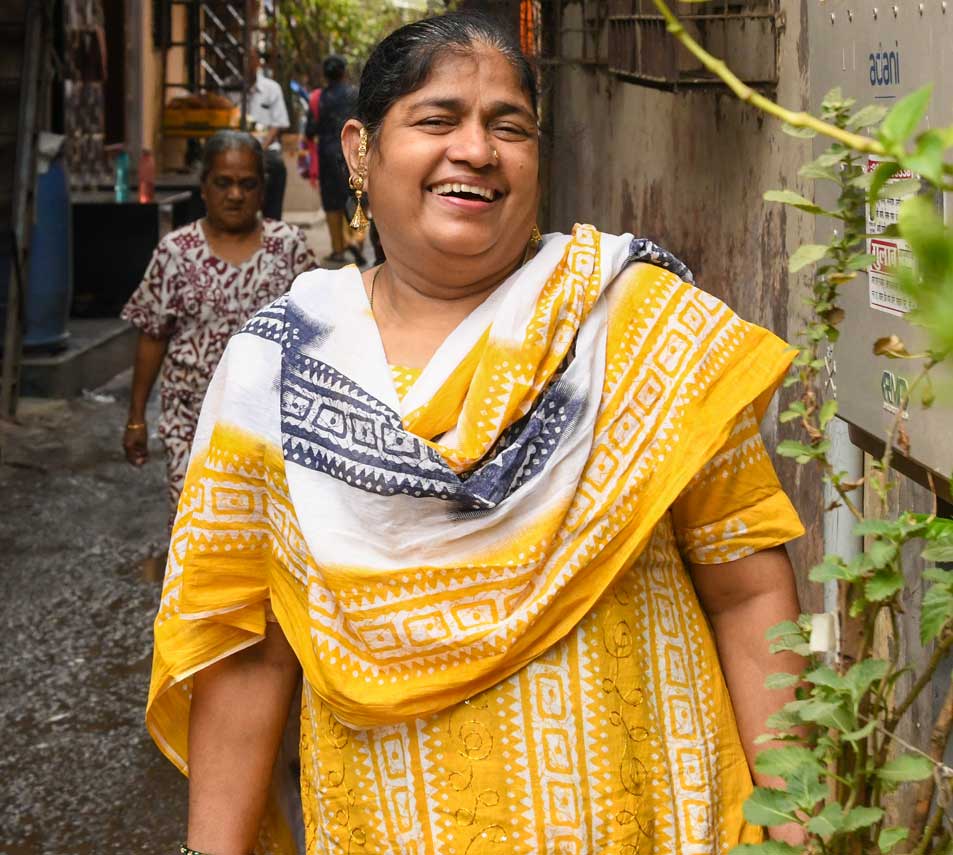 Shabnam Shaikh
EMBROIDERY ARTISAN AT AASHIYANA COOPERATIVE
Shabnam has been an embroidery artisan at Aashiyana Cooperative for over 21 years. Until recently she was also the leader of the Armaan Club children's program. Her success at work is mirrored by her competence on the home front. Her husband works in the Middle East, returning home only for a few days 2 or 3 times a year. Shabnam has to be responsible for all the upkeep and decision-making related to home and family. She has 4 sons consisting of one set of twins. It is a challenge to manage the family's finances and oversee her sons' upbringing and education.

"I always try to save whatever money I can every month because I have seen that emergencies don't tell you they are coming. Also, I really want my younger sons to pursue their higher education, and this requires money." Shabnam only studied to Grade 5 and she is acutely aware of the value of an education in terms of success and satisfaction. Her elder son did not continue his studies and is now without a steady job. Shabnam has enlisted the help of the MarketPlace counselor and social worker to encourage her younger sons to continue their studies and make plans for careers and their future.

Being careful with money and saving and spending wisely has made possible a big accomplishment. As the children have grown, Shabnam and her husband began planning to buy a house. They live in a very overcrowded slum community that is also not safe. They hope to move when their children marry, and their family expands. They have found a flat in the suburb Nallasopara, where homes are safer and more affordable. Shabnam contributed Rs. 30,000 from her own savings to buy the new home and she is looking forward to settling in someday.
---
Aashiyana Cooperative
Aashiyana Cooperative was established in 1995 in Tulsiwadi slum in south central Mumbai when a group of mothers expressed a desire to work and earn a living. Aashiyana means "home" and this neighborhood is home to a mix of Hindus and Muslims. The community is very poor, with more than its share of crime and drugs. Clashes between Hindus and Muslims are common.

Aashiyana includes women of both ethnicities, and the artisans are committed to keeping religious biases and disagreements from affecting their group. The cooperative fosters a positive environment as 16 members manage to work smoothly and efficiently in a tiny workshop (which is prone to flooding during monsoons). Their focus is on constantly improving their sewing skills so they can take on larger orders and expand.