Meet Shabnam Sheikh
August 10, 2020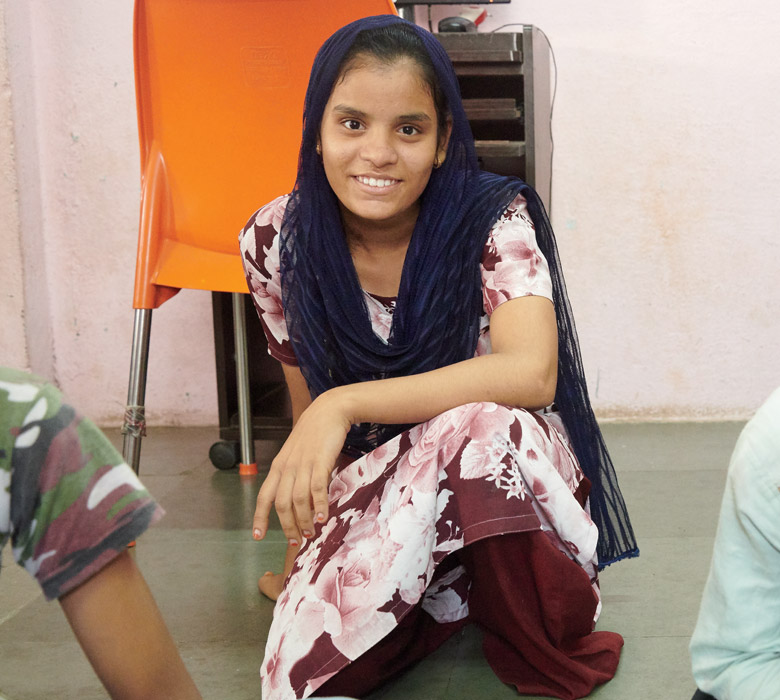 "If I had failed in my second attempt it would have been the end of my dreams."
Shabnam Sheikh Education for Life Participant
The Armaan Club for the artisans' children began in 1999 to give kids access to broad educational programs and to provide a supportive place for them to have fun together. In 2016, we added the Education for Life program to offer programs to the entire community including access to computers.

Shabnam (17) was one of the first to take advantage of the computers at the center. She had failed her 10th grade exams and her father was against her continuing her studies. Nevertheless, Shabnam worked hard, coming to the center daily to prepare to retake the exam, and this time she passed.

"I used every spare moment for my studies, I had only one target," she reveals. "If I had failed in my second attempt it would have been the end of my dreams." Her mother encouraged her, even helping to hide her studying from her father. Now she is continuing her education, confident that she will do well on her 12th grade exams. She also works as an intern at MarketPlace, assisting the Social Worker in managing the Children's Toy Project, which provides educational toys to preschool children. She looks forward to a bright future full of options.
CUSTOMER REVIEWS
Determination and Fortitude
Sep 3, 2020
By JANE RICHARDS
This young woman has such courage to keep going in spite of her father's discouragement. With that kind of spirit, she will do well in whatever she chooses.