Meet Shanti Gupta
September 01, 2020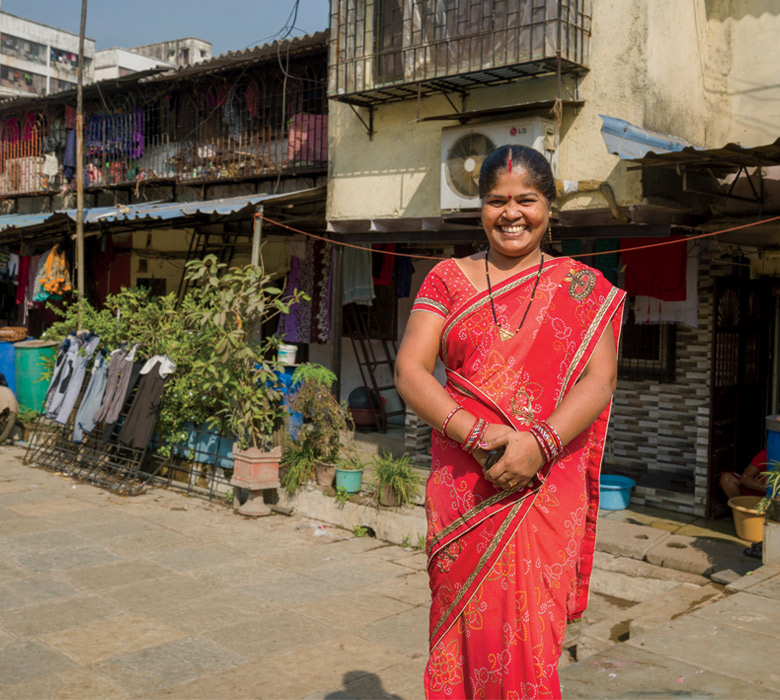 Shanti Gupta - Nirmaan Collective Since 1996
Shanti Gupta fought hard to make life better for her family. With little schooling herself, she was certain that education was the key to success. To this end, she dedicated all her resources. Shanti started her life in Mumbai living with her husband Shatrugan, a rickshaw driver, in a small and flimsy unit in a Santa Cruz slum. She heard that Nirmaan collective gave work to women like her, and when there was an opening, she was quick to respond. "I earned 700 Rupees in the first month, a lot of money at that time. I could not believe that I, with no education and experience, could earn so much money."

Her entire income went towards the education of her children. When her elder son Amit decided he wanted to be a doctor, she took on additional low-paying work to augment her income, often working late into the night with her husband and daughter helping. Then, just before medical school, Amit was diagnosed with cancer. For a terrible year, they feared for his life. They sold their possessions, including Shanti's jewelry, to pay medical bills. "My only goal was for my child to become better. And when he did there was hope in life again."

Her son completed his MBBS medical degree in 2019. On the graduation certificate, he is named "Dr. Amit Shanti Shatrugan Gupta." Using his father's name is common practice, but adding his mother's name is just not normally done. But Amit wanted to include his mother on the proof of his achievement as a gesture of tribute and gratitude. After his upcoming internship, he will pursue a specialty in radiology.