Meet Sunita Gorad
May 25th, 2023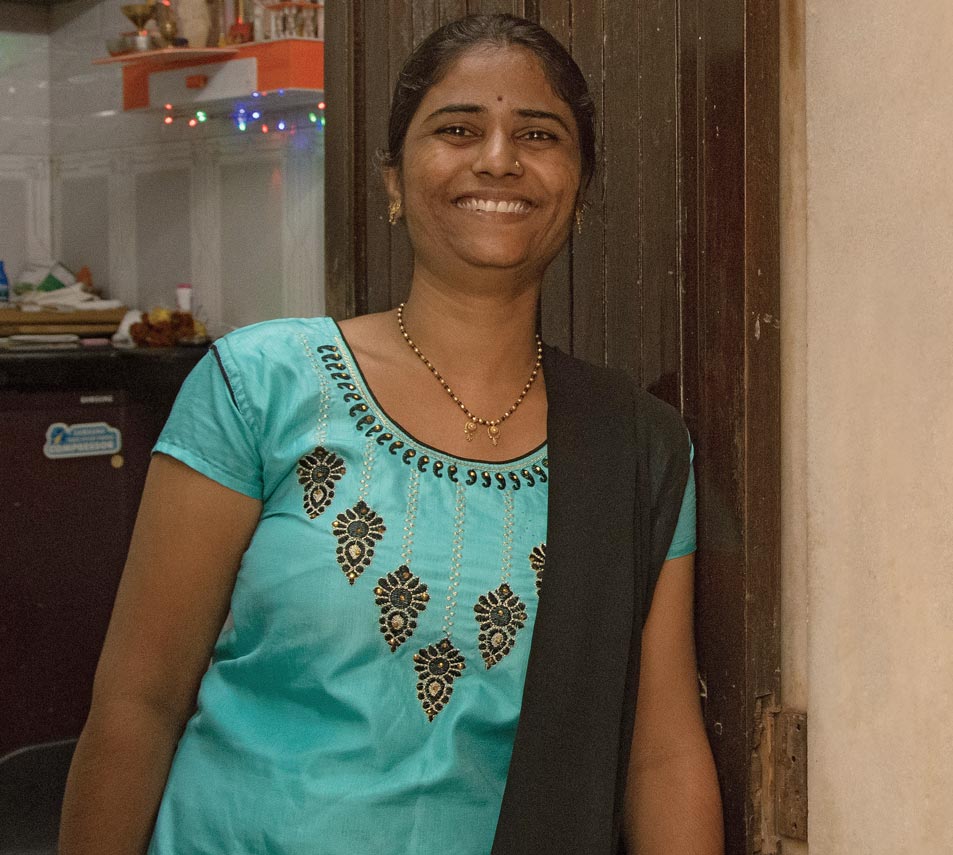 "I joined the co-operative looking for a job, but I also found my voice."
Sunita Gorad
TAILOR AT SHRAMIK MAHILA MANDAL CO-OPERATIVE
Sunita was surprised by how becoming part of the cooperative changed her life. "I joined the group simply because I wanted to add to the family income to make sure we could afford to provide the best education for our children." She describes how her life was at that time, living with relatives in a joint family: "There were always comparisons and disagreements. I was never the one to speak loudly or express my opinions."

Her experiences in her artisan group, however, changed things. "During program meetings, everyone encouraged me to participate. No one made fun of me or left me out because I talked softly. Slowly I gained the confidence to put my point forward not only in the meetings but also at home." Now she is comfortable and confident expressing her own thoughts and opinions. She may have only been looking for a job, but she also found her voice: " MarketPlace is the only place I know where we are seen as more than just workers."
---
Shramik Mahila Mandal (SMM) was formed in 2015 by 7 women and has grown to 16 members. After some internal struggles, it is now a tight-knit cooperative looking to grow further.