Potato Poha: Healthy Snack or Side Dish
August 05, 2020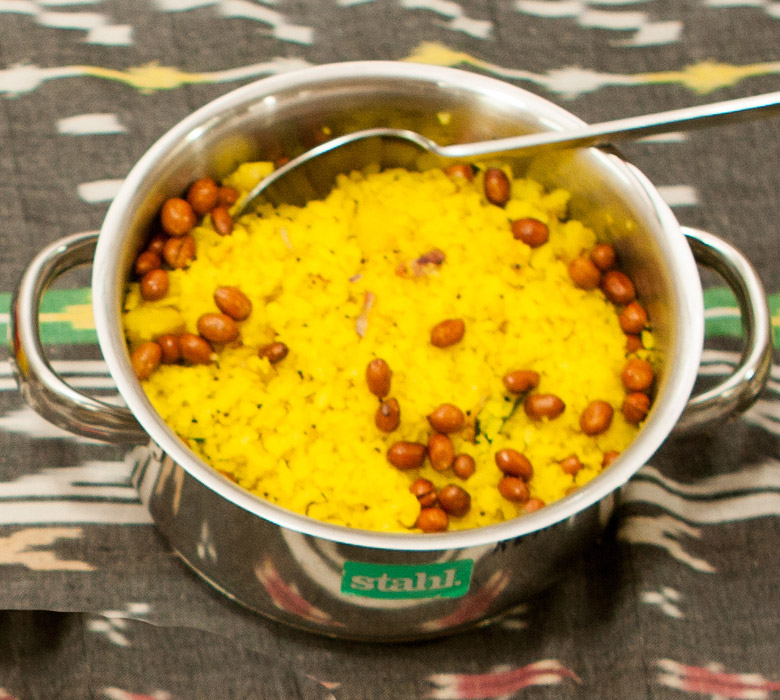 Ingredients:

1¼ cup flattened rice (also called beaten rice)

Salt to taste

Tbsp. Sugar

2 Tbsp. Oil

1 Tbsp. black mustard seeds

8-10 fresh curry leaves

2-3 hot green chilies, chopped

2 onions, chopped

1 potato medium size, chopped in 1" cubes

1 Tbsp. turmeric powder

Fresh lemon juice to taste

1 Tbsp. grated fresh or unsweetened coconut for garnish

Chopped Cilantro for garnish Lemon slices for garnish

Cooking:

Soak flattened rice in water for 5 minutes. Pour into a strainer and let drain for 15 minutes. Transfer to bowl. Add salt to taste and 1 Tablespoon sugar. Mix well. In a deep pan, heat 2 Tablespoons of oil. Once the oil is medium hot, add the black mustard seeds, curry leaves, chopped green chilies and chopped onions and sauté for 1 minute. Add chopped potatoes. Mix well and cover the pan and cook on medium heat until the potatoes are cooked. Add 1 Tbsp turmeric powder. Mix well and add in the soaked and drained flattened rice and lemon juice. Toss for 2 minutes until it is all well combined.