Slow Fashion With A Purpose
August 9th, 2023 | By Pushpika Freitas, President of MarketPlace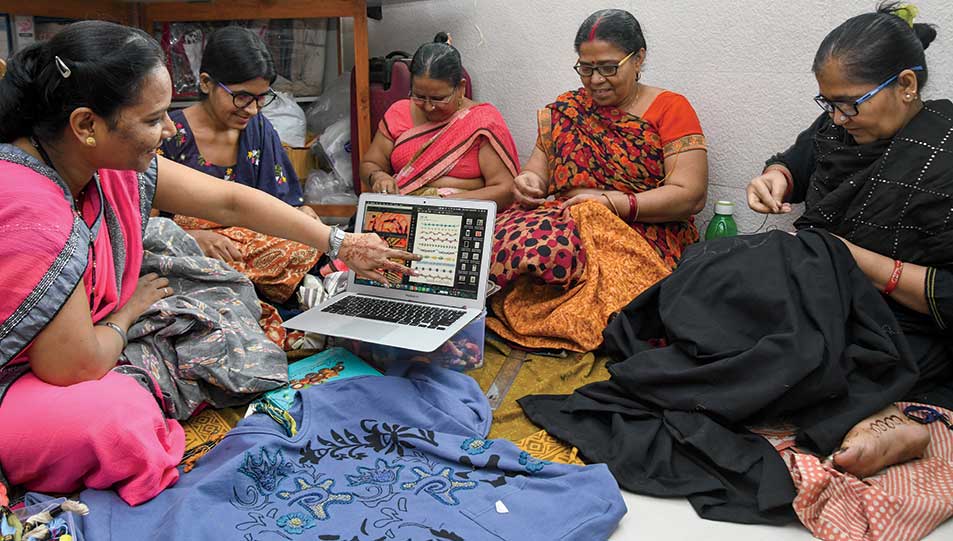 MarketPlace: Handwork of India didn't set out to create a fair trade, ethically-manufactured clothing line. Our brand is artful, handmade clothing emerged along the way as we worked to give women pathways to financial independence and empowerment.

What began in 1980 with three women sewing patchwork quilts in the slums of Mumbai has grown into a thriving clothing enterprise employing 200 artisans in ten women-run cooperatives. From day one, our production practices prioritized the lives of the artisans; women could hand-embroider at home, we used local 100% cotton hand printed fabric, and sewing was done in small workshops run by the women themselves.

We held life-skill trainings at the workshops, too, integrating social programs into the workday. Today, as a result of the programs in financial literacy, education and so much more, we are seeing the impact of these efforts. The women artisans are saving their money, prioritizing their children's education, and breaking the cycle of poverty. Freed from age-old assumptions that have long held them back, they are discovering previously untapped strengths, talents, and confidence, and experiencing--sometimes for the first time--genuine joy in their working lives.

Our human-scale approach to making garments - now called Slow Fashion - is known to be the best way to create sustainable, ethical, and artistic clothing!
--Pushpika Freitas | President
CUSTOMER REVIEWS
Feel Good Clothing - they feel good to wear, and it feels good to support women !!
Sep 1, 2023
By catherine
I have been ordering from Marketplace Handwork of India for a while now, and have never been disappointed !! The clothes are unique , but not trendy, so they remain classics. It's inspiring how this organization founded by women continues to nurture women in their work & in their lives !!