Vermicelli Kheer: Nutritious Dessert
July 17, 2020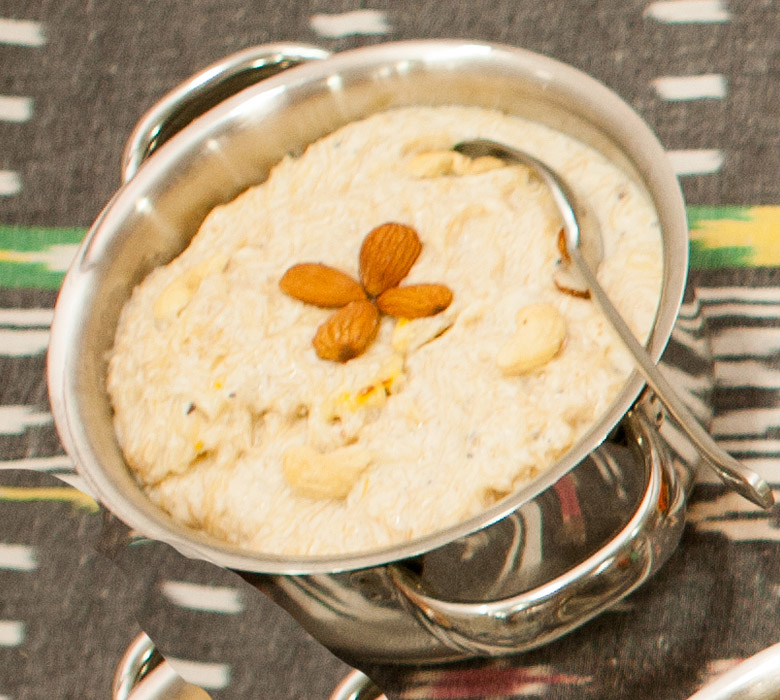 Ingredients:

1 Liter (1 quart plus 4 Tbsp.) whole milk

1 cup dried fruits, any combination you like

1¼ cup sugar

2-3 Tbsp ghee (Indian clarified butter) or regular unsalted butter

1 package thin Vermicelli (seviyan) broken into pieces if long

¼ tsp ground cardamom

Cooking:

Heat milk in a pan over medium heat. Add chopped dried fruits and sugar and stir to dissolve the sugar. On another burner, melt ghee/butter in a pan. When melted, add the vermicelli to it and fry, stirring, until it turns golden brown. As soon as the milk comes to a boil, add the fried vermicelli into it and simmer for 2-3 minutes. Add ground cardamom into kheer, mix it well and serve hot.