What Brings You Joy?
December 10, 2021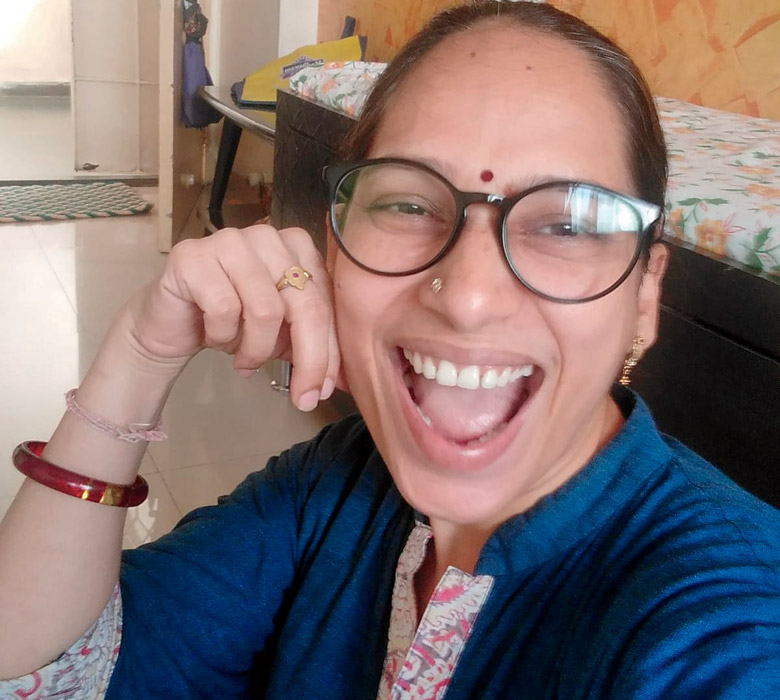 Getting to Know You
WHAT BRINGS YOU JOY?
MarketPlace has always valued and promoted the ability to adapt to new situations. The pandemic showed us how agile we are. We had to reimagine ways to accomplish our mission.

The women artisans faced formidable challenges: reduced family income, crowded home conditions, interrupted schooling, restricted mobility, and more. Despite the difficulties, the women found ways not only to manage, but to find joy. The following artisans took selfies (a rare act among these women who are always focused on others!) and shared a small thing that gave them pleasure.
Priyanka - Embroidery Artisan at Sahara Collective
I like remembering my trips to amusement parks. I enjoy all the different rides in them, and once I start it is difficult to get me home.
Rano Bano - Tailor Artisan at Sahara Collective
I dream of learning to ride a motorbike and I have asked my cousins to teach me! They tease me by telling me, because I am very thin, to put on some weight or tie a 10 kg weight around my back or else I will fly off.
Radha Singh - Embroidery Artisan at Ekat Co-Operative
I think about swinging on swings. I loved the feeling as a child, and I still like it. Even though people will stare if we use swings because we are grownups, whenever I get a chance I cannot resist taking a few turns.
Deepika Gond - Embroidery Artisan at WARE Collective
I have a habit of working with the music on, so whether I am cooking or cleaning I put on the music and sing along with it.
Dipika Surti - Embroidery Artisan at WARE Collective
I have a fantasy about going on a long motorbike ride. Even more fun would be to go with a Bollywood star!
Reshma Parmar - Embroidery Artisan at WARE Collective
I love pani puri (a bite-sized crispy shell filled with sweet, sour and spicy ingredients) and enjoy eating as many as I can at one time. I find it hard to stop!
CUSTOMER REVIEWS
Joyful. Women
Aug 24, 2023
By Catherine
I love Marketplace, and recently told a friend about the beautiful, unique products you create !! I also love that you bring the artisans to life with your articles !! I'm proud to be your customer, and of all your great work !!!