Cheerful Chindi Bracelets
June 08, 2018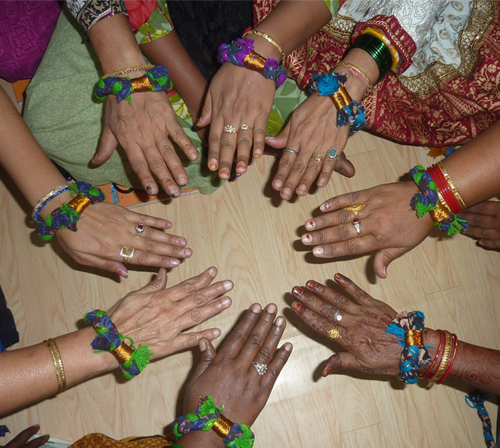 Cutting out our garments from lengths of cloth produces a lot of leftover bits and pieces. It is important to us to keep this material out of the trash heaps, so we have designed a variety of creative ways to upcycle these scraps, called chindi.


Larger pieces are incorporated into patchwork sections which are used as trim or as part of a garment or bag. Some strips are too thin to use this way, however.

The women invented an interesting technique to upcycle even these small pieces. Combining them with yarn, they make colorful and unique bracelets, each one a true one-of-a-kind accessory.
The images below show how the artisans create these beautiful handmaid bracelets. As you can see they are tightly braiding the strips of fabric with the yarn.