Meet Radha & Roopa Sharma
June 01, 2019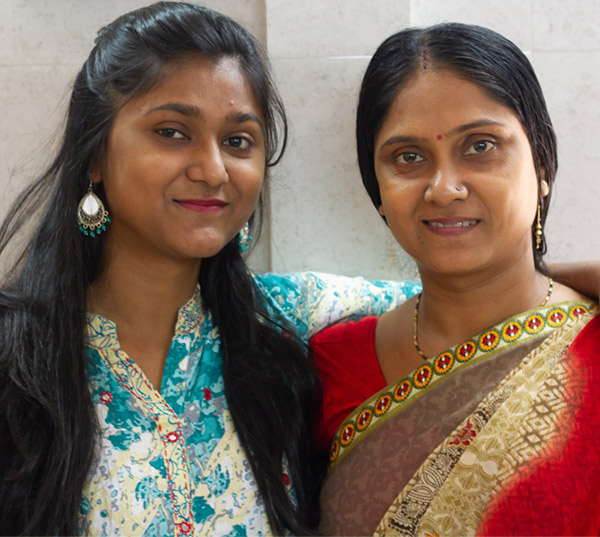 Radha and Roopa Sharma Sewing Artisans and now MarketPlace staff in Mumbai
Succeeding in Different Ways: "I never dreamed that my daughter would be studying to be a doctor," exclaims Radha. Radha studied only up to tenth grade and raised 3 children in the slums of Santa Cruz (E) Mumbai while her husband worked in Dubai as a construction worker.

In 1996 Radha joined Ghar Udyog Collective as a sewing artisan. She became the sewing supervisor and is now the Trainer at the Umang Training Center run by MarketPlace.
Educating her Children: Her children's education has been a priority for Radha. Her older son, Kundan, 25, has a degree in Business and now works at a bank. Her younger son, Rohit, 18, is currently in 11th grade.
Like Mother, Like Daughter: Her daughter, Roopa, was always a good student but was not eager to study. "She began to work very hard in 10th grade because wanted to prove herself to one of her teachers," Radha explained, "and then to my surprise, she wanted to go to medical school."

When she did not get into medical school right after high school, Roopa persisted and took the entrance exams two consecutive years. She was recently accepted at 3 colleges: 2 for Dentistry and 1 Medical-Surgical program. "I chose Medical School because I want to be a Medical Doctor who helps patients even if it means that I have to leave home to study."