Placement Printing
August 30, 2018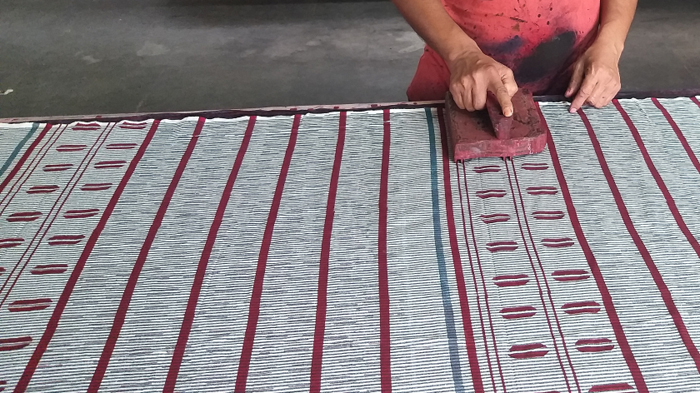 "Placement printing" is an exacting technique for positioning designs on fabric. Unlike an all-over print, placement printing is planned so specific design motifs will be in the same position on every garment. The fabric must be carefully measured to correctly place the different patterns for the front, back and sleeves. Accurate calculations are crucial since they will vary for each size between Small and 4W.
For these garments, the fabrics being printed on are woven ikat. The Amina Dress uses a darker striped ikat, the Punali Jacket is on the lighter stripe, and the Simran Top has a combination of the two.
The design is calculated and marked on the fabric.