Taking Advantage Of The Time Out
Udyog Kala Kendra, the workshop which produces much of our block print and batik fabrics, is usually humming with activity. The printing blocks tended to pile up here and there, making it difficult to find any particular one. The enforced work stoppage gave them the opportunity to do a massive workshop reorganization. Over 120 carved wood blocks were cleaned up, divided into categories and carefully catalogued according to size and pattern. This will prove very useful in the future — no more hunting!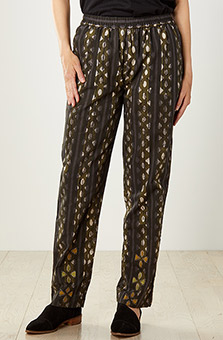 Kavya Pant - Dark olive
$72.00–$76.00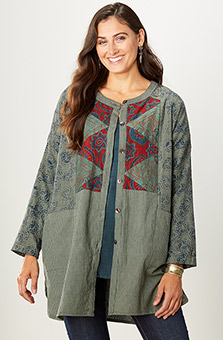 Pilani Jacket - Herb
$98.00–$102.00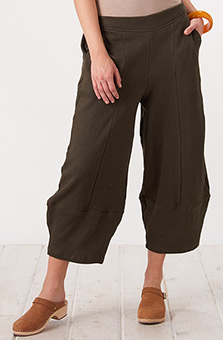 Shillong Pant - Dark olive
$76.00–$80.00
CUSTOMER REVIEWS





Nice piece for fall
Oct 27, 2021
By Susan
I've very pleased with this jacket. It's fairly lightweight, soft and comfy; a bit on the oversized side, but great for layering with muted colors that blend well with other MarketPlace clothing that I have purchased.





Nice Jacket!
Oct 7, 2021
By Carol Ray
This is a lovely color and the embroidered chindi on the back a very nice element. It is just what I needed for autumn.