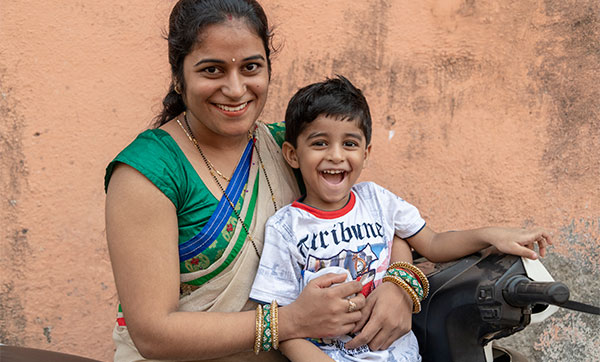 Aiming For Better
Rashmi Sharma came to Mumbai after she was married at 21. Her new mother-in-law was an embroidery artisan at Nirmaan and she encouraged Rashmi to join. The warmth and support of her fellow artisans helped Rashmi adjust and gain confidence. She is proud to be able to save some money for her 4-year old son's future. Looking ahead for herself, she plans to learn about computers and fashion design. She had to leave school at 9th grade, but she is not done learning and succeeding.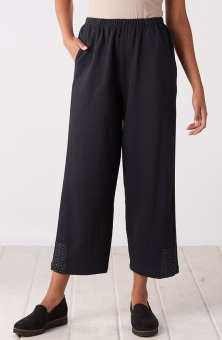 Kesari Pant - Black
$72.00–$76.00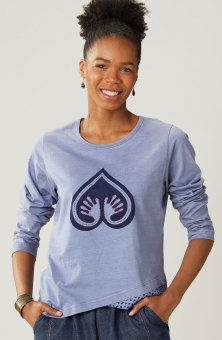 Sherna Organic Logo Sweatshirt - Periwinkle
$78.00–$82.00
Write a review
---
comfortable, eye-catching design
Jan 16, 2023 | By Cindy Carpenter
This top feels like a casual soft cotton jersey, but the color blocks, unusual hem and print make it stand out. Flattering fit. I get many compliments on this top.
---