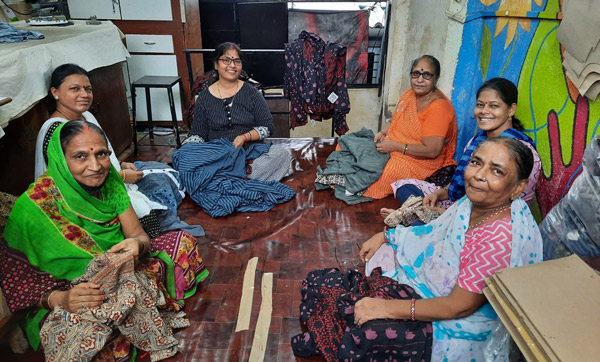 WARE Collective Define Their Brand
WARE (Women Artisans' Rehabilitation Enterprise) was established in 1995 and includes 6 tailors, 20 embroidery artisans, one cutter and two supervisors. They quickly showed their determination to succeed. While they started out in their founder's own home, they soon moved on to first renting a space and then buying their own workshop using savings and loans from the members themselves. The tight–knit group make decisions as a group, celebrate everyone's birthday and are quick to help fellow members. They chose these aspects to sum up their identity:

1.Responsibilities
2.Unity
3.Motivate Everyone For Their Skills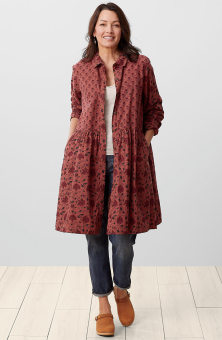 Rajni Dress - Sumac/Multi
$124.00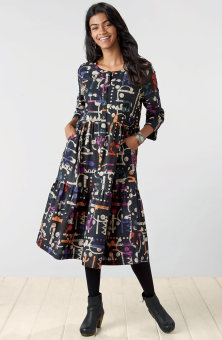 Kashvi Dress - Black/Multi
$138.00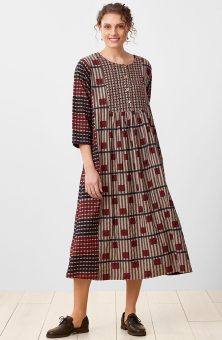 Zamania Dress - Oat/Multi
$148.00
Write a review
---
Beautiful and Beyond!!
Aug 29, 2023 | By Jane McCune
I am delighted with this dress. I feel so perfectly dressed wearing it. The fabric, the sewing, the design -- every detail is top notch. I truly admire those who have made these clothes available. They are artists whom I admire greatly!
---
Love it!
Sep 5, 2023 | By Ruth
Perfect colors and fabric for fall here! The fit is accurate although skirt a bit longer than pictured. I have worn it twice and gotten lots of compliments.
---
Love this dress!
Oct 17, 2023 | By Irene
This dress is beautiful, very well made and the fabric is a very good quality cotton, runs true to size. Wore it last Sunday to church and got many compliments. Love this color and wish this style or a similar one came in different colors also.
---
Love these clothes
Oct 22, 2023 | By Deb M
My Marketplace India clothes are some of my favorites to wear! The Mitali dress is a nice length and style I'm sure to wear a lot. I get a lot of compliments on all the clothes I've purchased from this company. I advise getting a size smaller than you usually order, because the clothes are quite roomy, which is part of their appeal. I can't give five stars because my only complaint is that the buttons have not been securely sewn on previous purchases. The ones on this dress seem better, so we'll see. Obviously the issue didn't prevent me from ordering this cute dress. I love supporting the women who sew and embellish this line of clothing!
---