COVID Helped Us Reinvent:
The constraints and restrictions of the pandemic compelled us to find new ways to achieve our goals. Through meetings and actions the women worked together to march, protest and educate the public. They opposed corrupt officials and negligent garbage collection, and they attended training sessions on women's rights and health. But these were all in–person meetings and actions. We had to reinvent our strategy. Google Meet came to the rescue! The women, with limited or no computer experience, learned to use cell phones to attend virtual meetings, speak in turn – and mute/unmute.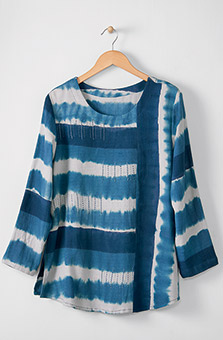 Divya Top - Bright navy
$78.00–$82.00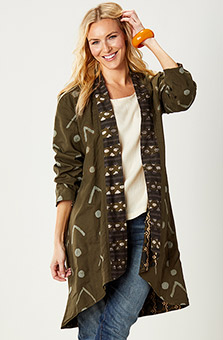 Reversible Shillong Jacket - Dark olive
$144.00–$148.00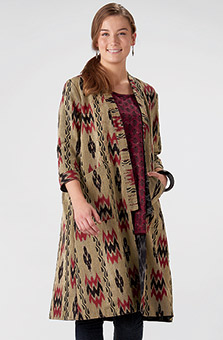 Reversible Ranvita Jacket - Almond/Black
$168.00–$176.00
CUSTOMER REVIEWS





Inconsistent sizing, overwhelming if you're petite
Jan 21, 2022
By Marlee K
I bought this jacket in blue and olive, both in size 1W. The blue one was distinctly smaller than the green one. Both of them had too much bulk for me. I'm 5'2" and plus sized. The jackets overwhelmed me.





Love this top over jeans
Nov 15, 2021
By Justine Toms
Love this top . . have worn it several times . . .Perfect for me to throw on for errands!!!





customer
Sep 5, 2021
By Linda Gagliardi
Absolutely beautiful!! Looks just like the picture and the fit is perfect. It got here quicker than I expected and I just love it!