WARE Collective Define Their Brand
WARE (Women Artisans' Rehabilitation Enterprise) was established in 1995 and includes 6 tailors, 20 embroidery artisans, one cutter and two supervisors. They quickly showed their determination to succeed. While they started out in their founder's own home, they soon moved on to first renting a space and then buying their own workshop using savings and loans from the members themselves. The tight–knit group make decisions as a group, celebrate everyone's birthday and are quick to help fellow members. They chose these aspects to sum up their identity:

1.Responsibilities
2.Unity
3.Motivate Everyone For Their Skills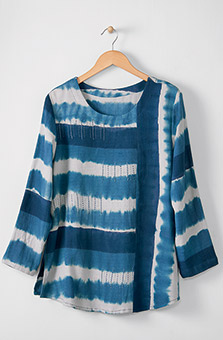 Divya Top - Bright navy
$78.00–$82.00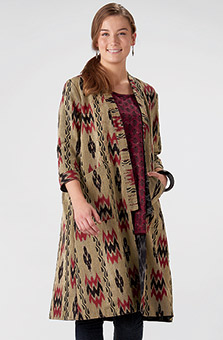 Reversible Ranvita Jacket - Almond/Black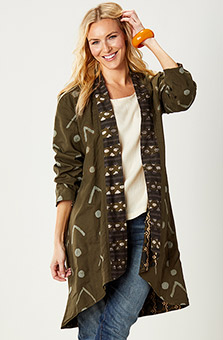 Reversible Shillong Jacket - Dark olive
$144.00–$148.00
Write a review
---
customer
Sep 5, 2021 | By Linda Gagliardi
Absolutely beautiful!! Looks just like the picture and the fit is perfect. It got here quicker than I expected and I just love it!
---
Love this top over jeans
Nov 15, 2021 | By Justine Toms
Love this top . . have worn it several times . . .Perfect for me to throw on for errands!!!
---
Inconsistent sizing, overwhelming if you're petite
Jan 21, 2022 | By Marlee K
I bought this jacket in blue and olive, both in size 1W. The blue one was distinctly smaller than the green one. Both of them had too much bulk for me. I'm 5'2" and plus sized. The jackets overwhelmed me.
---