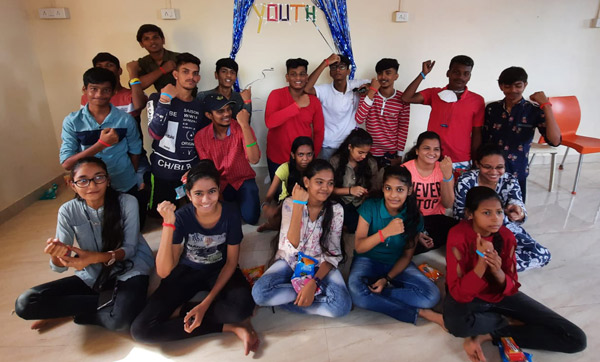 International Youth Day Celebrations
The artisans' children ages 12 and up celebrated International Youth Day on August 12, 2021. It was a day of refection, fun and connection. While they enjoyed getting to know one another, they also discussed serious topics that mattered to them, their communities and the world at large. These important subjects included the caste system, gender equality, the environment, and lack of medical facilities during the pandemic. They were gifted wristbands and the celebrations ended with refreshments.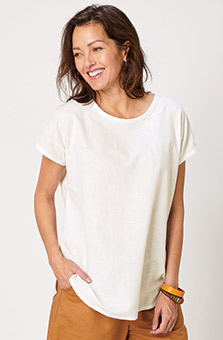 Bimala Top - Soft white
$62.00–$65.00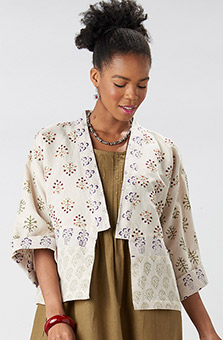 Sikkim Jacket - Flax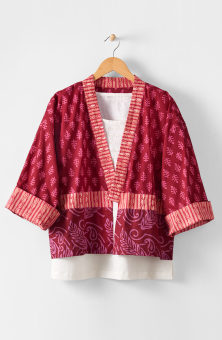 Sikkim Jacket - Wood violet/Multi
$82.00–$86.00
Write a review
---
Colorful and artistic jacket
Jun 12, 2021 | By Maria
I bought this jacket with two dresses from the same collection, and this jacket to use in early spring and autumn with tights.
The cotton material does not require ironing if you take it out of the dryer after a few minutes and hang it to finish drying.
---
Love the bright colors in this jacket
Apr 15, 2022 | By K.Turner
Bright, fun jacket. It will be a great addition to my closet.
---