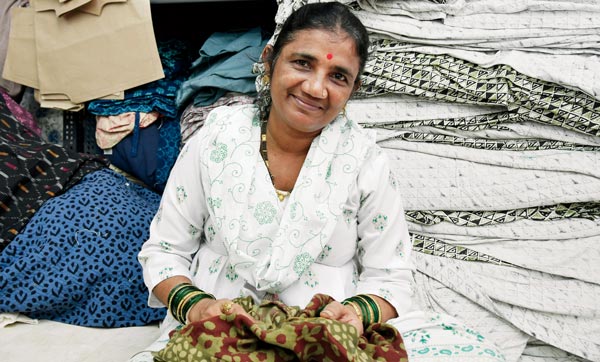 Kajal Chavan: Embroidery Artisan, Arpan
Kajal was determined to educate her son and daughter. To pay for fees and tuition, she and her husband took out loans. She then needed to earn money to repay them. To this end, she found employment wherever possible. She has belonged to several different cooperatives, some close to home and others she had to travel over an hour to reach. Hard work, long hours and traveling distances have never stopped Kajal from pursuing her employment and her goals. She takes pride in her children's accomplishments, as they both have professional degrees and good jobs. But she reflects that she herself benefitted in many ways from her experiences. Aside from sharpening skills, she learned about her own self–worth and developed a commitment to give back to society.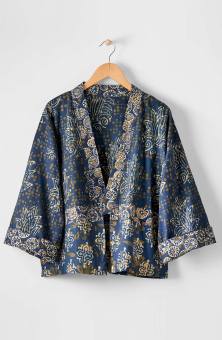 Sikkim Jacket - Navy/Multi
$88.00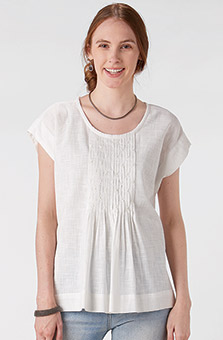 Latha Top - White
$68.00–$72.00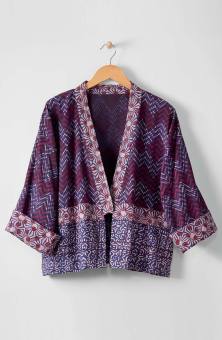 Sikkim Jacket - Port/Multi
$78.00–$82.00
Write a review
---
Unique design
Jun 5, 2022 | By Barbara
I'm always looking for a unique jacket profile/design. I wore blazers for too many years at work, and like something different now. This jacket is a wonderful example. Looks great, nice fabric, beautiful colors (exactly as shown in the catalog and on-line).
---