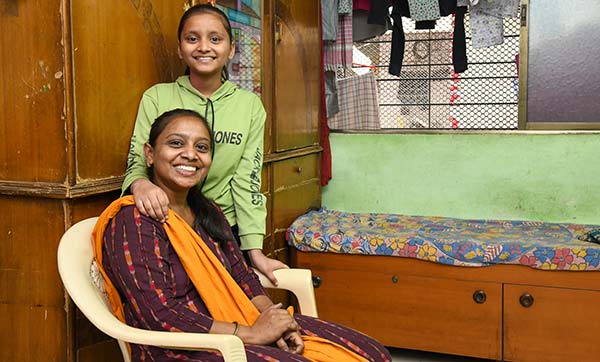 Empowering Girls: Saving for the Education
When Reshma joined WARE in 2015 it was the first time ever that she stepped out of her house for a job. Neither she nor her husband was enthused about her getting a job. But they wanted a better future for their only child, their daughter Mahek.

Suvarna, the social worker encouraged the women to start saving for the future of their children. Reshma opened the account and in the next two years, she kept adding small amounts based on her earnings. "Even though it was a small start, before I knew it, I had collected Rs. 10,000. I felt proud and positive about my daughter's future. Our goal is to have enough saved so that no matter what field she chooses she should be able to pursue it. I never want my daughter to give up on her dreams because of money."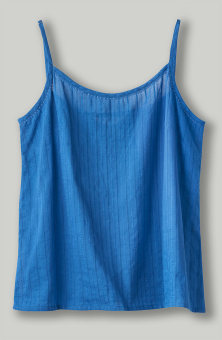 Cami - Lapis
$35.00–$38.00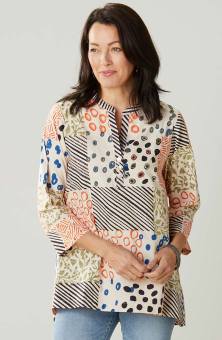 Priyanka Tunic - Multi
$98.00–$102.00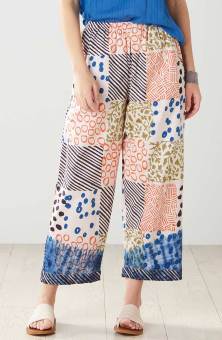 Kesari Pant - Multi
$92.00–$96.00
Write a review
---
Well made
Mar 22, 2023 | By Nola30305
I am disappointed that the field color is a dull wheat color resulting in an overall "dull" colored garment. I was expecting brighter colors on an eggshell white field. The S-L size is a Large (fitting like a 16-18) and I think too big for anyone whose size is Small. I would suggest three sizes be offered, not just two. I am keeping "Sunita" because it has pockets and is well made. I'm done buying clothing without pockets. The pockets are skillfully placed using portions of fabric that are similar in print so the pockets seem camouflaged into the jacket print, just like the jacket shown online. The seams are overcast to prevent separation. The embroidered accents are beautifully executed. The inks colors did bleed when hand washed, and I will continue to wash separately until I'm convinced the addition of vinegar to the wash has resulted in color fastness. Hung to dry. The 100% cotton fabric ironed easily. If there was any shrinkage, it wasn't obvious.
---
Sunita Jacket
Jul 8, 2023 | By Gardener
A lovely, lightweight jacket that goes with everything. An excellent cover up.
---