Meet Sadhna Vishwakarma
October 21, 2019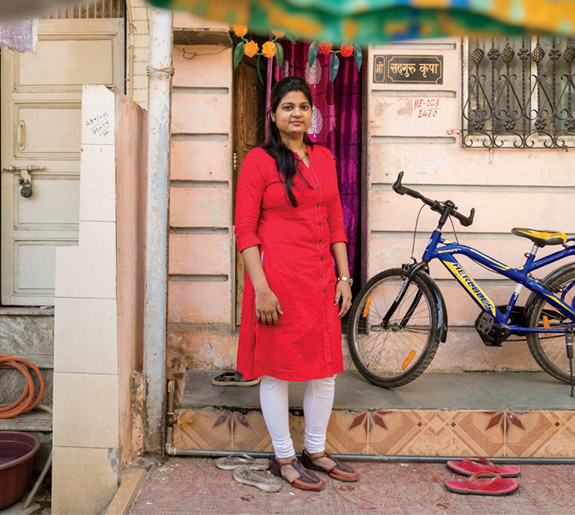 "My earnings have given me self-worth, importance and independence."
Sadhna Vishwakarma Tailor at WARE Collective.
Although Sadhna's family moved to Mumbai when she was a baby, her father sent her back to their small village in Uttar Pradesh to live with an aunt who had lost her daughter. Sadhna was miserable without her parents and two younger brothers, but it wasn't until she turned 18 that she was finally able to join them.

The village's poor school had not prepared her to continue her education. Instead, she signed up for a 3-month course in tailoring, which enabled her to take orders and work at home. It was a very isolated life, however, so when she heard about WARE Collective she was attracted to the idea of working with a group and making friends. From Day One, when she was able to sew a fairly complicated piece, she felt that she belonged.

She gave her first month's earnings to her mother and used the next month's salary to buy gold earrings. After that, she started to save her money. This came in hand when her father reluctantly confessed that he had taken out a loan which he was unable to repay. Sadhna gave him the sum from her savings, "and now he consults me for any major expenditure." She also contributes to her brothers' education as they pursue degrees in engineering and hotel management. "My earnings have given me self-worth, importance and independence."