One Stone, Many Ripples
July 28, 2016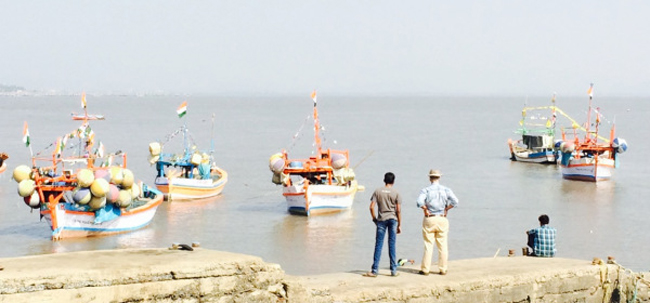 MarketPlace has been experiencing a good phase with growing sales, exciting designs and an increase in the number of groups and women artisans. One group that we are thrilled to be working with now is Ghar Udyog (Home enterprise). Ziauddin, who started Ghar Udyog, is from South India and came to Mumbai looking for work. At first, because he did not know Hindi or English and could not communicate with most people in Mumbai, the only work he could find was as a helper at a small roadside food stall. But he stayed because there was no work at his home village. Although he worked hard, he was not making much money. Through some friends, he heard about SHARE and an opportunity to learn to sew.
The rest is history. He became a skilled tailor, learned pattern-making, and started Ghar Udyog. He trained this group of over 25 women in sewing and embroidery. Later, his cousin took over his group and renamed it Nirmaan and Zia moved his family to the outskirts of Mumbai to start a fabric-printing unit. This was incredible because fabric printing in India is mainly passed down from father to son and starting from scratch is hardly ever done. But he was an entrepreneur and in spite of many hurdles, he now runs Udyog Kala Kendra which does hand paint and hand block batik and tie-dye. He also established a sewing unit there calling it Ghar Udyog.
Now with sales increasing, MarketPlace has started working with the new Ghar Udyog. It consists of 12 women working on the sewing machines and 5 embroidery artisans and by the end of 2013, there will be 25 hand embroidery artisans.
Ziauddin, with his entrepreneurial spirit and social consciousness, has played an important role in the development of MarketPlace. He lives in Uttan with his wife Shameema, his daughter Zumana (19), his sons Zeeshan (16) and Zuizz (9)