Ghar Udyog Collective Define Their Brand
October 08, 2021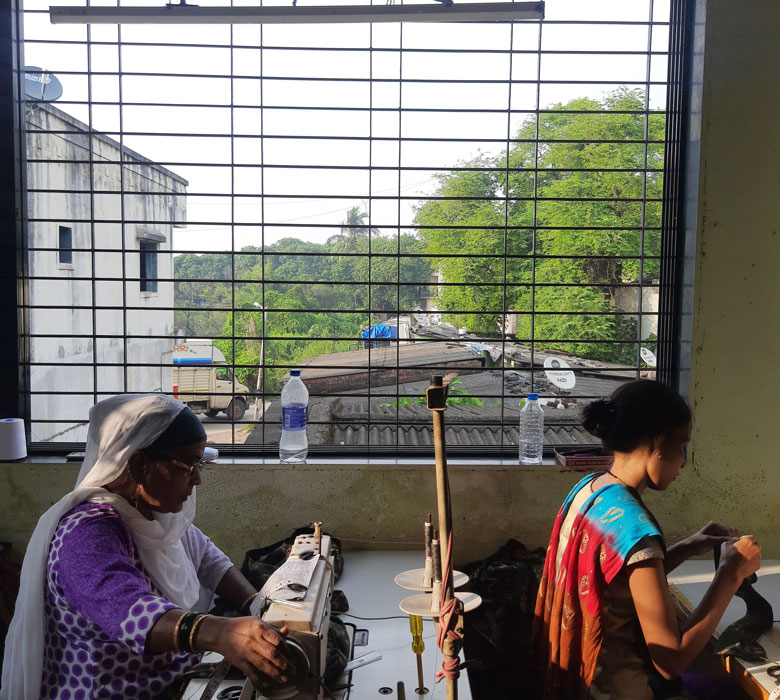 "Branding" is a central concept in Marketing and Advertising, It is important to know who you are, what you stand for and what you want to be identified with. Recently all the artisan groups associated with MarketPlace in Mumbai participated in an exercise to "discover their brand." These groups have many similarities, but each has its own particular character and even temperament, which came out during this activity.
GHAR UDYOG COLLECTIVE
Ghar Udyog is situated in Uttan, roughly 46 km from Mumbai. It is on the coast and the surrounding area is more like a large village with traditional architecture and one/two story commercial buildings.
GU is a mixed group of young and older members and are originally from different parts of India so there is a blend of different cultures. The group consists of 13 tailors, 14 embroidery artisans and a supervisor.
The sewing is done at Uttan and the embroidery artisans live in Bhayandar, a short distance away. This distance, in addition to their location relatively far from the MarketPlace office, has made good communication a necessity. The women understand this and have made it a priority to stay in touch and make their messages clear. They are also very committed to all the social programs for personal development and social improvement.
They have identified various resources in their community, such as health camps and different government programs, which they can take advantage of. The whole group went together to get the COVID vaccines! They are surrounded by nature and open spaces and it is always a pleasure for the staff to visit them!
They identified these three aspects that describe their identity.
1. Teamwork
2. Unity
3. Support Each Other

PRODUCTS MADE BY GHAR UDYOG FOR FALL 2021
CLICK ON THE LINKS BELOW TO READ HOW THE OTHER COLLECTIVES AND CO-OPERATIVES DEFINE THEIR BRANDS
Nirmaan Collective
WARE Collective
Sahara Collective
Aashiyana Co-operative
Arpan Co-operative
Ranphul Mahila Mandal Co-operative
Shramik Mahila Mandal Co-operative
Ekta Co-operative
Pragati Co-operative