Resilience Redesigned: The MarketPlace Way - 1
October 06, 2020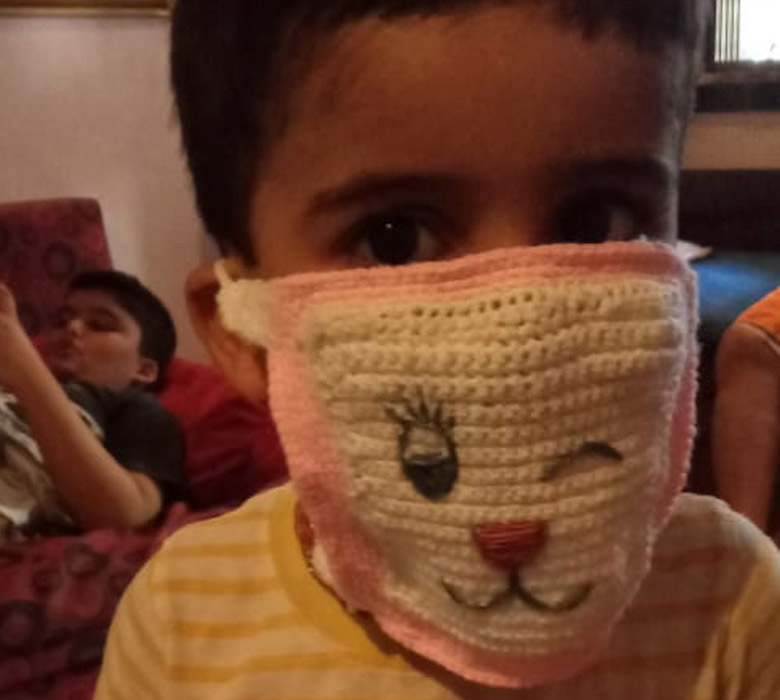 Life was never exactly easy in the narrow lanes of the Santacruz, Mumbai slum. The coronavirus and lockdown restrictions have made everything even more complicated. Yet we are hearing inspiring stories from the staff in Mumbai about the neighborhood children and the artisans. Refusing to be discouraged, they are finding ways to not only cope, but triumph.
DETERMINED TO FIND A WAY
By Shruti Wamborikar - Community Project Manager, EFL
When Arpit Tiwari's school started to provide online lectures for his 10th Standard class, he had a big problem. He had to share the family's only smartphone (and its sketchy network connection) with his parents and two siblings. With his siblings also needing to access their study materials on the phone, there was no way Arpit could monopolize the small screen for these 3-4-hour lectures.

For the past 2 years Arpit has participated in MarketPlace's Education for Life community outreach programs, which are now closed. He contacted a team member to see if the center would be opening so he could access the computer there. The staff was happy to be able to accommodate this one bright, resourceful and hardworking student. Now, 6 days a week, an intern opens the door for Arpit and stays until he is done, all while ensuring safety protocols.
SWEET SUCCESS
By Ardra Desae - Community Social Worker, EFL
India's strict nationwide lockdown put a stop to all sorts of celebrations... including Janhavi's 9th birthday party. Janhavi, an Education for Life participant, knew she would spend the day as she had all the others: at her tiny home in Santacruz slum with her parents, elder sister and 2 brothers.

Her sister Gungun, however, concocted a plan. This grade 9 student watched youtube videos about cake baking. She realized she did not have all the ingredients, and could not buy them because the markets were closed. Undiscouraged and undeterred, she did more research, came up with available substitutes and invented her own original recipe. Janhavi's "lockdown birthday" turned out to be extra special, thanks to her sister's kindness and perseverance. It was also memorable because the family celebrated together. In normal times her father, an autorickshaw driver, worked long hours and could not spend much time with the children.
TIES THAT BIND
By Nishi Arora - Assistant Director, SHARE
Traditionally, the late summer festival Raksha Bandhan celebrates the relationship between a sister and brother. On this day a sister ties "Rakhi" around her brother's wrist. This wristband can be anything from a simple braided string to more elaborate bracelets. It is a symbol of their bond as the brother promises to protect his sister while she prays for his health and well-being.

SHARE staff created an exercise expanding this idea. They asked the artisans to think of all the people in their lives who protect them, and all the people they feel protective about. The women decided to make Rakhis to symbolize these relationships. In keeping with their ongoing interest in conserving the environment, they elected to used chindi, leftover fabric scraps. Given the current situation, in addition to Rakhis they also made and exchanged special masks -the best protection against Covid-19.

The Rakhis were so admired about the neighborhood that Vasanti from Nirmaan Cooperative received an order for 100 of them!
CLICK ON THE LINKS BELOW FOR MORE STORIES.
Resilience Redesigned: The Marketplace Way-2
Resilience Redesigned: The Marketplace Way-3
Resilience Redesigned: The Marketplace Way-4
Resilience Redesigned: The Marketplace Way-5
Resilience Redesigned: The Marketplace Way-6
Resilience Redesigned: The Marketplace Way-7