Resilience Redesigned: The MarketPlace Way - 2
October 15, 2020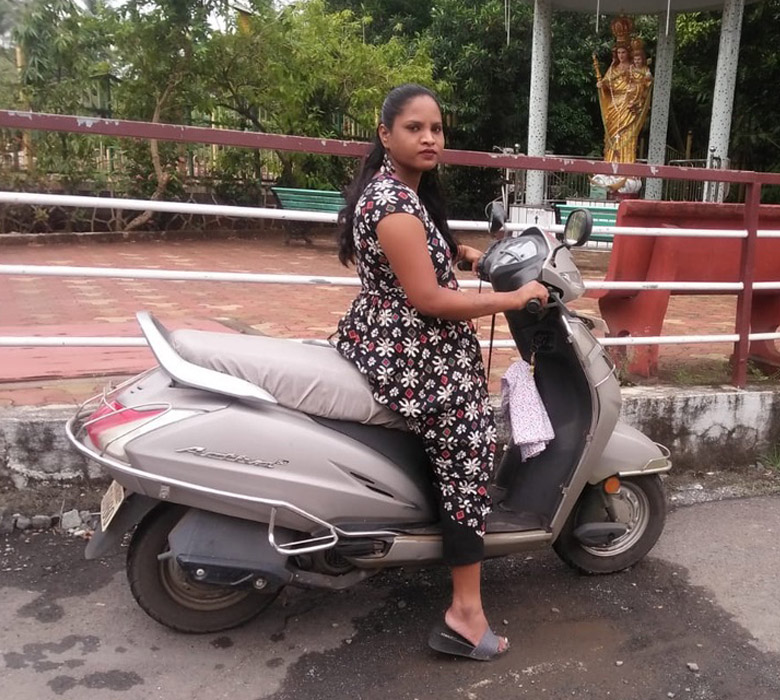 Life was never exactly easy in the narrow lanes of the Santacruz, Mumbai slum. The coronavirus and lockdown restrictions have made everything even more complicated. Yet there are still inspiring stories from the staff at SHARE, MarketPlace Bombay, and MarketPlace Chicago. These are all accounts that have moved the staff whether it was another colleague or the artisans and their children. Refusing to be discouraged, they are finding ways to not only cope, but triumph.
AGAINST ALL ODDS
By Kimberley Hunt - Manager, MarketPlace Chicago Administrative Office
Before the COVID-19 lockdown in Mumbai, the artisans produced more than 11,000 products for our Spring season. Somehow, someway, during the lockdown and very constrained circumstances, working at home or in limited shifts at their workshops, these women were able to create an additional 10,000 items for that season. I'm a seamstress myself, so I know well the precise and detail-oriented work involved in the long hours of doing this. They kept our warehouse full beyond our hopes. That the artisans were able to keep working, keep stitching, keep embroidering under the most difficult circumstances fills me with wonder and admiration. Brava!
A POSITIVE CHANGE
By Amisha Patil - Merchandizer, MarketPlace Mumbai
I have witnessed many changes during this time. The artisans have taken on many tasks and shown tremendous courage and determination. They have learnt about themselves and have changed as individuals. Komal, for example, from SMM Cooperative was shy and spoke very little. She has a motor scooter and would get irritated when people asked her to get samples or fabric passed by MarketPlace Mumbai. She did not have the confidence to do it. But with COVID and all public and private transportation at a standstill, she herself came forward and agreed to any outside tasks the group needed. In time, she has gained confidence and even volunteered to be a part of Quality Control and she did a great job.
CARING OVER AND ABOVE
By Linda Machado - Director, MarketPlace Mumbai
All over the world COVID-19 has disrupted people's lives and the economy and made us feel helpless. There have been, however, silver linings as we saw people coming together to help one another. For example, I witnessed the courage and strength of Abukarni, the head of Sahara Collective, and his wife. Rabilla.

They made around 700 masks and went door to door in their neighborhood to distribute them. Their neighbors turned to them for information or help. They also found some donors, went to area homes to see the condition of the people and then organized food rations for over 800 families for a month. Furthermore, he and his team made more than 8000 masks at cost for hospitals, orphanages and senior homes. This is what we at SHARE and Marketplace are about and they personify the value of giving back to society.
CLICK ON THE LINKS BELOW FOR MORE STORIES.
Resilience Redesigned: The Marketplace Way-1
Resilience Redesigned: The Marketplace Way-3
Resilience Redesigned: The Marketplace Way-4
Resilience Redesigned: The Marketplace Way-5
Resilience Redesigned: The Marketplace Way-6
Resilience Redesigned: The Marketplace Way-7