Shramik Mahila Mandal Co-operative Define Their Brand
October 25, 2021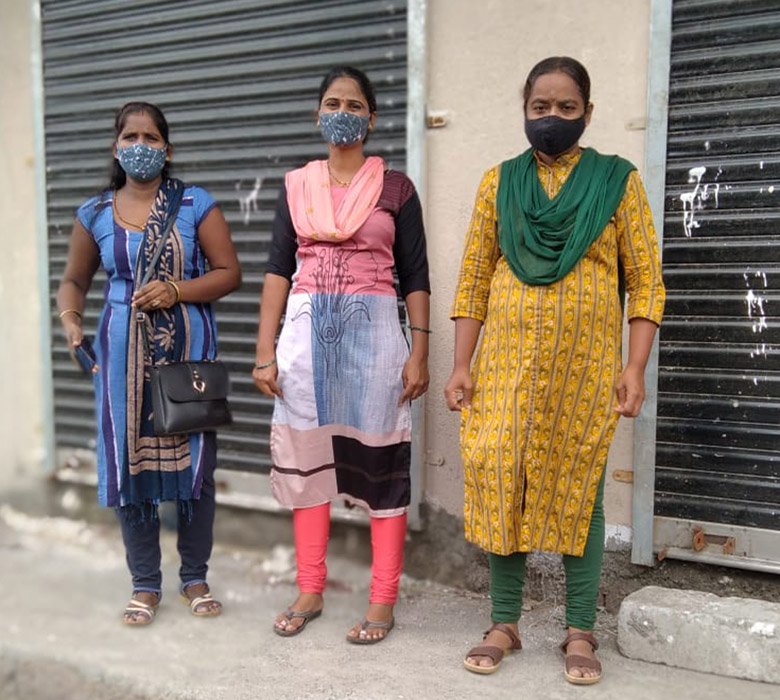 "Branding" is a central concept in Marketing and Advertising, It is important to know who you are, what you stand for and what you want to be identified with. Recently all the artisan groups associated with MarketPlace in Mumbai participated in an exercise to "discover their brand." These groups have many similarities, but each has its own particular character and even temperament, which came out during this activity.
SHRAMIK MAHILA MANDAL CO-OPERATIVE
Shramik Mahila Mandal Co-operative (SMM) is located in Nallasopara, roughly 64 kms from Mumbai, and consists of 5 tailors, 8 embroidery artisans and one supervisor. They started in 2015 and took a couple of years to stabilize as a group. They are known for their excellent management, sticking to their production plans and delivering on time. All of them are hardworking and punctuality (sometimes a rare trait) is given importance. They are always on time for meetings even though they sometimes have to travel a long way
They have repaid the loan given by MarketPlace to start their cooperative in record time and have been so efficient that they have started sharing the profits more quickly than other groups. Their leadership encourages them to solve disagreements in a timely manner by stating their problems and communicating how they feel.
They participate in the social programs. They particularly enjoy Artisan Day and the opportunity to express themselves through skits and dances.
They identified these three aspects that describe their identity.
1. Trust
2. Quality
3. Responsibility

PRODUCTS MADE BY SHRAMIK MAHILA MANDAL CO-OPERATIVE FOR FALL 2021
CLICK ON THE LINKS BELOW TO READ HOW THE OTHER COLLECTIVES AND CO-OPERATIVES DEFINE THEIR BRANDS
Nirmaan Collective
WARE Collective
Sahara Collective
Aashiyana Co-operative
Arpan Co-operative
Ghar Udyog Collective
Ranphul Mahila Mandal Co-operative
Ekta Co-operative
Pragati Co-operative