Pragati Co-operative Define Their Brand
November 10, 2021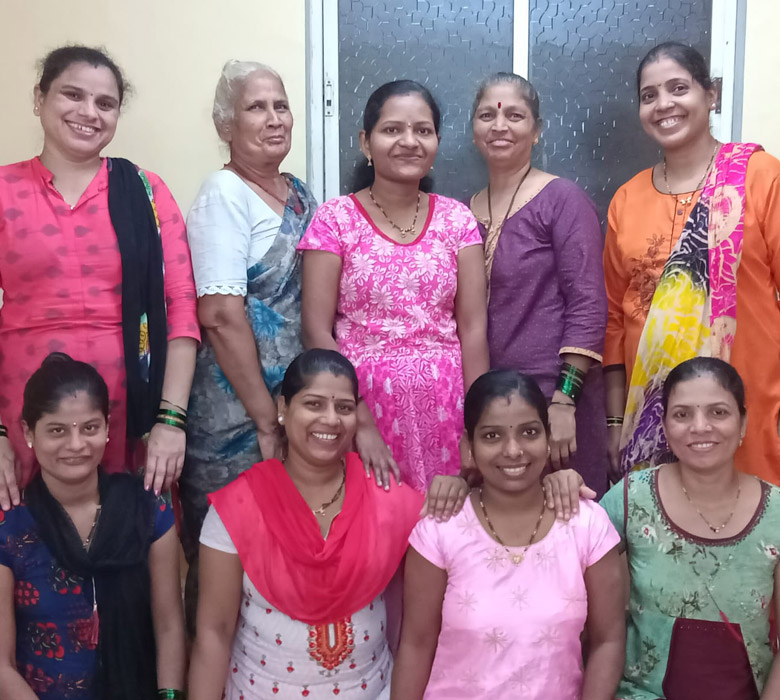 "Branding" is a central concept in Marketing and Advertising, It is important to know who you are, what you stand for and what you want to be identified with. Recently all the artisan groups associated with MarketPlace in Mumbai participated in an exercise to "discover their brand." These groups have many similarities, but each has its own particular character and even temperament, which came out during this activity.
PRAGATI CO-OPERATIVE
This is the newest group to join the MarketPlace network. It was started during the COVID epidemic in spite of the challenges and restrictions. There are 3 tailors and 6 embroidery artisans. Getting a group to function when the members are initially strangers and who have never run a business is quite daunting.
Understanding the processes of production, planning, cash flow, and finances can be very difficult. In comparison, learning the skills of sewing and embroidery might seem somewhat less intimidating (though also challenging). But the members are learning all of it very quickly.
Bonds among the members have emerged and they have become a very unified group. They work well together, cooperating smoothly to choose a leader and volunteering for jobs.
They identified these four aspects that describe their identity.
1. Unity
2. Responsibility
3. Happiness
4. Work Satisfaction

PRODUCTS MADE BY PRAGATI CO-OPERATIVE FOR FALL 2021
CLICK ON THE LINKS BELOW TO READ HOW THE OTHER COLLECTIVES AND CO-OPERATIVES DEFINE THEIR BRANDS
Nirmaan Collective
WARE Collective
Sahara Collective
Aashiyana Co-operative
Arpan Co-operative
Ghar Udyog Collective
Ranphul Mahila Mandal Co-operative
Shramik Mahila Mandal Co-operative
Ekta Co-operative